Descend into the deep blue sea as an ocean-researcher and learn about over 22 creatures! Be careful though, you only have so much oxygen. Clean up the oceans to get upgrades and even a submarine!
22+ custom animals and coral
Scan animals to upgrade your gear
Part of the Wildlife Explorers series
Price: 990 coins
Release Date: August 4th, 2020
Category: Roleplay, Minigame, Educational
Players: Any
More from the Wildlife Explorers series
You may also like these Minecraft Maps...
Live your post-apocalyptic mutant nightmare! Drive crazy vehicles and mow down mutated mobs around this crazy world loaded with TONS of lore!
Bounce, dive, and slide your way through this delicious wonderland! In this colorful wacky city, food-themed creatures are trapped in jelly! They need your help …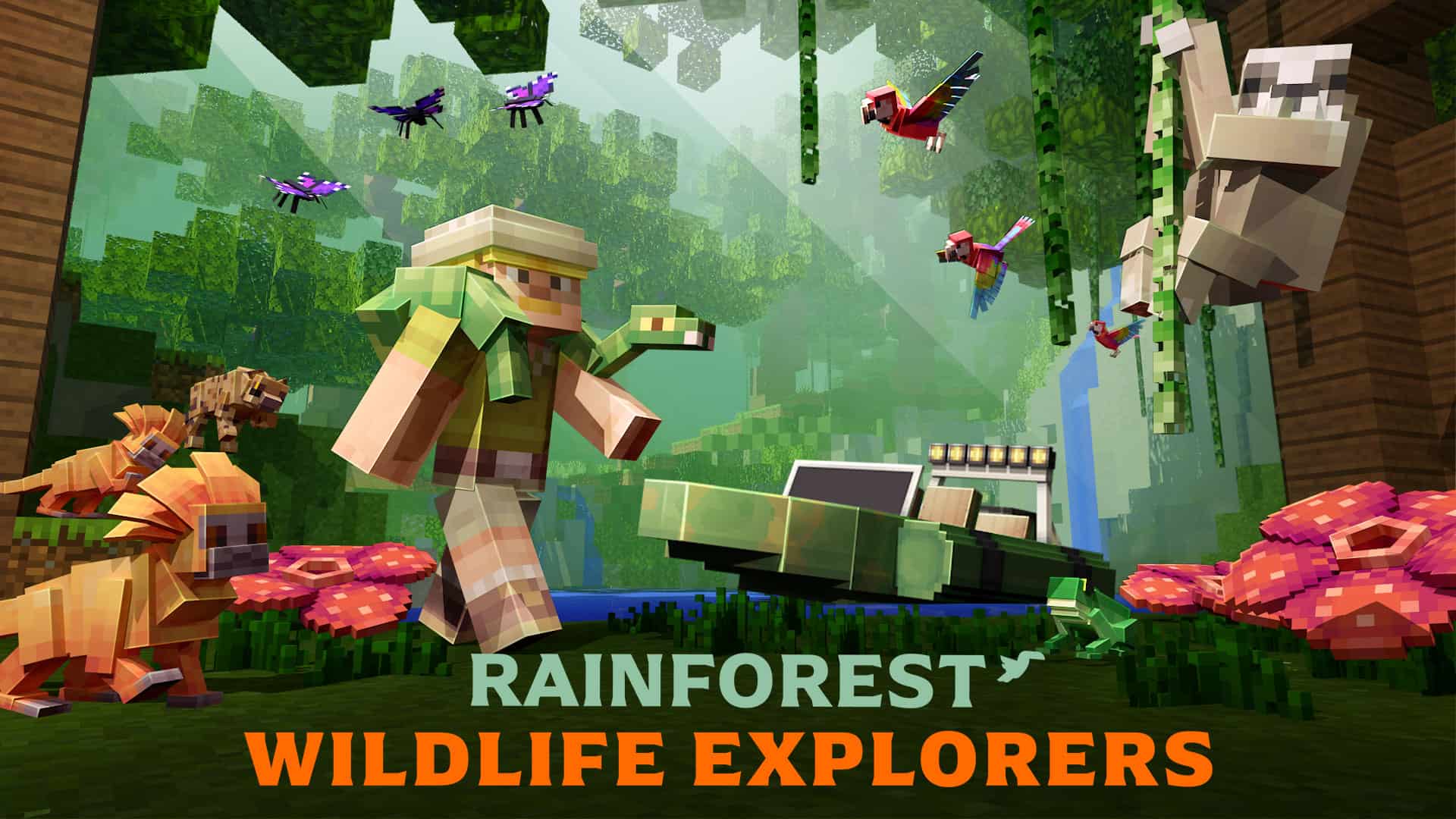 We're off to the rainforest! Discover over 20 types of custom animals in this massive biome teeming with life! Remember to bring your camera! You'll …
Experiencing issues with the map?