Descend into the deep blue sea as an ocean-researcher and learn about over 22 creatures! Be careful though, you only have so much oxygen. Clean up the oceans to get upgrades and even a submarine!
22+ custom animals and coral
Scan animals to upgrade your gear
Part of the Wildlife Explorers series
Price: 990 coins
Release Date: August 4th, 2020
Category: Roleplay, Minigame, Educational
Players: Any
More from the Wildlife Explorers series
You may also like these Minecraft Maps...
Bring dinosaurs back to life! Go mining with giant machines deep within the caves to find MASSIVE dinosaur bones! When you've assembled an entire skeleton, …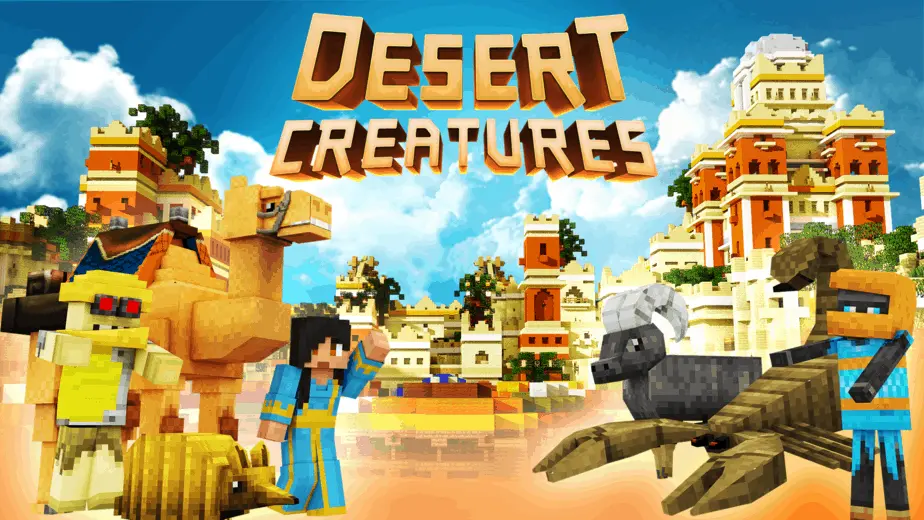 Pack your water and enter this beautiful Moroccan village filled with new mobs! Tame a camel companion! Remember to watch out for snakes and scorpions! …
Enter the Dog Sanctuary! Interact with 10 different breeds! Pet them, and they'll snuggle up with you!
Experiencing issues with the map?