Nearly 200 different Lucky Block rewards! Make your way through a challenging randomized dungeon and get rewarded with Lucky Blocks! With over 56 rooms, boss fights, shops, and more, every playthrough is different! You only get one life… how long can you survive?
3 different bosses
9+ new custom enemies
Customizeable difficulty
Multiplayer supported
Price: 990 coins
Release Date: October 6th, 2020
Category: Minigame, Adventure Map
Players: Multiplayer
You may also like these Minecraft Maps...
A one-of-a-kind stealth game in Minecraft! You and your mysterious partner, Speaks, must steal the Ghost Eye Gem from The Endermen Family Mob in New …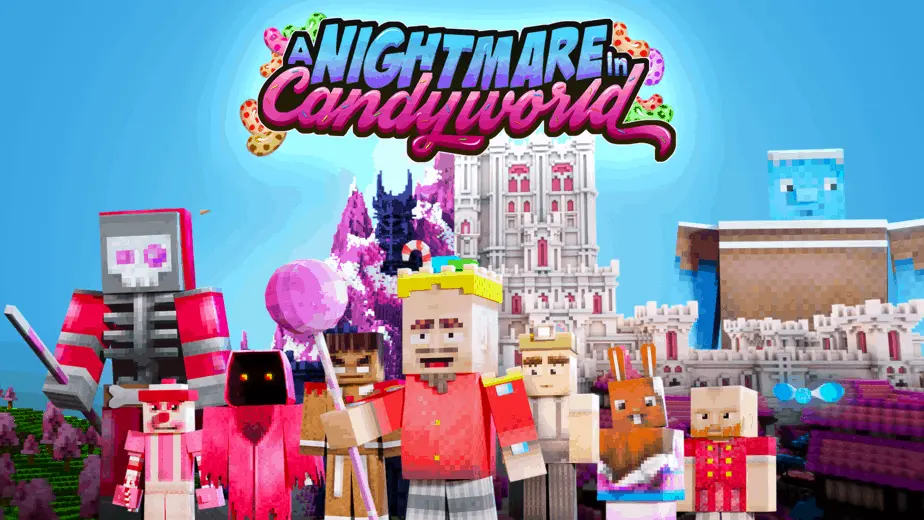 King Candy has been kidnapped by the evil Lord Sugar Bones! Embark on a delicious adventure featuring thrilling action and a cast of loveable characters. …
Become a brave knight! Customize your horse, give it special armor, and ride it into the sunset as you complete quests around the Knight School. Explore …
Experiencing issues with the map?