Become a brave knight! Customize your horse, give it special armor, and ride it into the sunset as you complete quests around the Knight School.
Explore dungeons, fight a dragon, go treasure hunting, and much more in this roleplay adventure!
Lots of customization!
Fun quests to complete!
Music included! (Youtube-friendly)
Multiplayer compatible!
Price: 990 coins
Platforms: Win10, Xbox One, Android, iOS, Switch, PS4
Release Date: January 21st, 2020
Category: Adventure Map
Players: Any amount
You may also like these Minecraft Maps...
The Trickster is up to no-good! In more than 30 absurd dreams, you'll encounter mischief from The Trickster at every turn! Featuring such dreams as: …
Live your post-apocalyptic mutant nightmare! Drive crazy vehicles and mow down mutated mobs around this crazy world loaded with TONS of lore!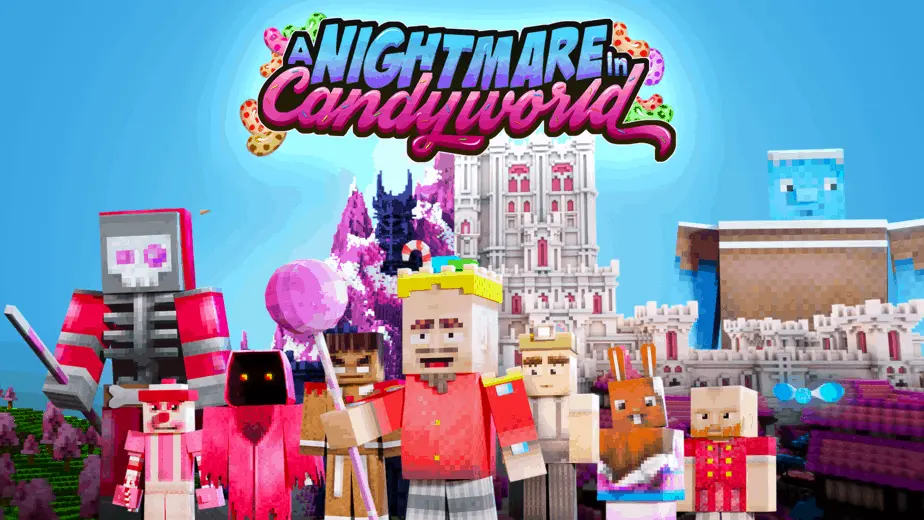 King Candy has been kidnapped by the evil Lord Sugar Bones! Embark on a delicious adventure featuring thrilling action and a cast of loveable characters. …
Experiencing issues with the map?