Forest Wildlife explorers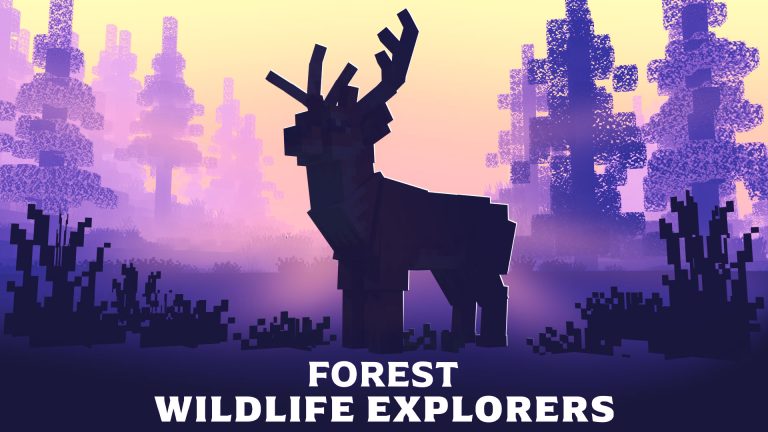 In these lush woods, you'll find many iconic animals, including deer, bears, moose and more! Help catalog all the animals by taking photographs with your camera! Can you find them all?
Price:  990 Minecoins
Release Date: August 8th, 2023
Category: Survival, Roleplay
Players: Singleplayer, Multiplayer Supported
(only works if you have Minecraft bedrock installed)
You may also like these Minecraft Maps...
Bring dinosaurs back to life! Go mining with giant machines deep within the caves to find MASSIVE dinosaur bones! When you've assembled an entire skeleton, …
Shoot aliens with your Space Blaster in this epic adventure! As Commander, you'll lead your crew on a journey across the galaxy in 3 expansive …
A recreation of Walt Disney World Magic Kingdom® in Minecraft! Experience beloved attractions, meet iconic Disney and Pixar characters, and celebrate the 50th anniversary of …