Parkour your way through challenging levels!
Witness AMAZING effects you've never seen before in Minecraft! Climb, roll, and dive your way through challenging parkour levels in your quest to destroy an evil AI. Use your brand new move set and your trusty magnet to fly through the air in spectacular ways!
New moves and abilities!
Troll effects simulating your device breaking!
SINGLEPLAYER ONLY
Release Date: Coming Soon
Category: Adventure Map
Players: Singleplayer
Coming soon... subscribe for updates
You may also like these Minecraft Maps...
Become a brave knight! Customize your horse, give it special armor, and ride it into the sunset as you complete quests around the Knight School. Explore …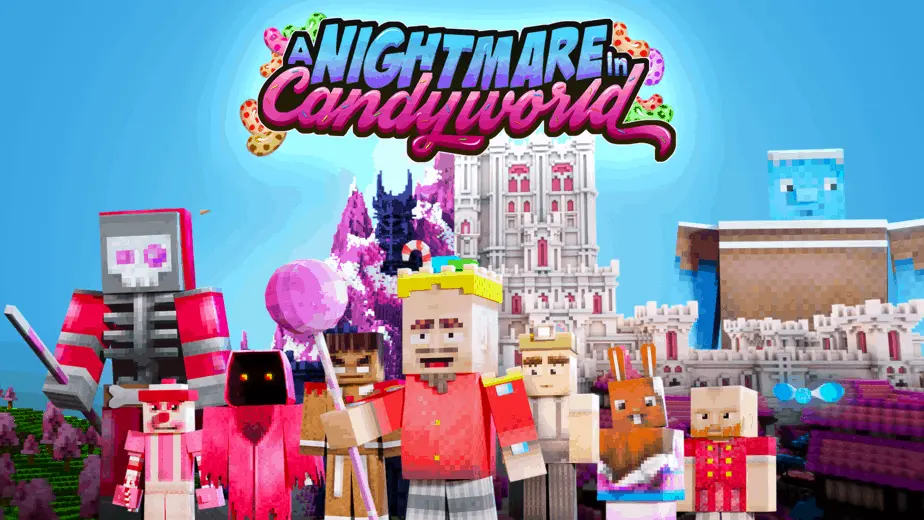 King Candy has been kidnapped by the evil Lord Sugar Bones! Embark on a delicious adventure featuring thrilling action and a cast of loveable characters. …
Discover a whimsical world of fantastic imagination! As a Witch in training, you'll need to fly around on your magic broom to help the townspeople …