Bring dinosaurs back to life! Go mining with giant machines deep within the caves to find MASSIVE dinosaur bones!
When you've assembled an entire skeleton, using the magic of science, we can bring it back to life for you to interact with!
Dig for dinosaur bones with drills, excavators, and more!
Complete your collection and bring dinos back to life!
Price: 990 coins
Platforms: Win10, Xbox One, Android, iOS, Switch, PS4
Release Date: January 5th, 2020
Category: Adventure Map
Players: Any amount
You may also like these Minecraft Maps...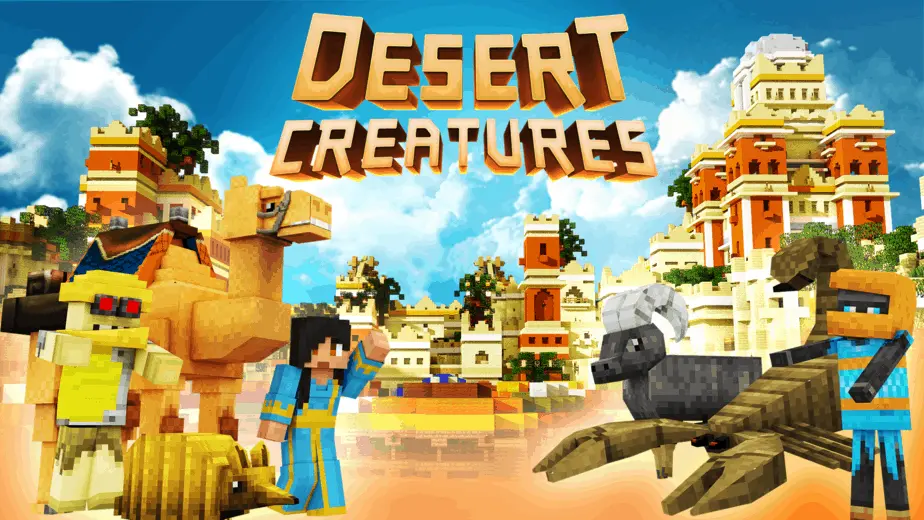 Pack your water and enter this beautiful Moroccan village filled with new mobs! Tame a camel companion! Remember to watch out for snakes and scorpions! …
Discover a whimsical world of fantastic imagination! As a Witch in training, you'll need to fly around on your magic broom to help the townspeople …
The Yeti is out there, waiting for you to slip up. Tackle one of three different escape routes by finding the items randomly placed throughout …
Experiencing issues with the map?