The Trickster is up to no-good! In more than 30 absurd dreams, you'll encounter mischief from The Trickster at every turn! Featuring such dreams as: Missing pants at school, crashing cars, running from a dinosaur, and many more! Sleep tight…
Features
Rapid-fire fast-paced gameplay!
Hilarious dialogue and animations!
Defeat The Trickster in an epic battle!
MUSTACHES GALORE
Price: 830 coins
Release Date: August 13th 2019
Category: Adventure Map
Players: Singleplayer only
It's a normal day, you've just returned from a hard day of work, and head straight to bed. When you wake up you find yourself in a strange dream world, and you can't wake up until you've completed a multitude of challenges, set by a trickster entity who thinks your day to day life is too boring. The trickster is a twirly mustache villain (nyahnyahnyah) whose mustache is the source of his power.
You may also like these Minecraft Maps...
Welcome aboard! You're the Assistant General Manager on this voyage across the sea. It's your job to lend a helping all around the ship, so …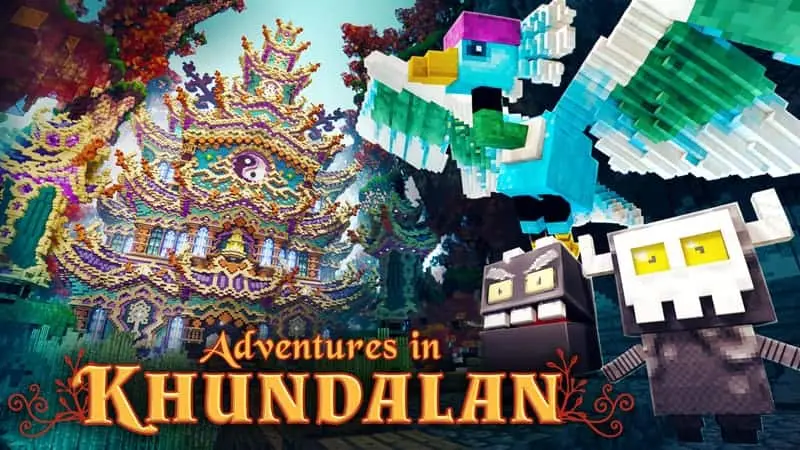 Evil wind spirits have taken over the land of Khundalan. Restore peace by taking down monsters, gliding through the skies, and completing quests! Adventure awaits!
Hunt down monsters from the Nether! In this film-noir-style adventure, you'll play a detective after a terrible accident. Fight your way through 5 epic boss …
Experiencing issues with the map?