Become a brave knight! Customize your horse, give it special armor, and ride it into the sunset as you complete quests around the Knight School.
Explore dungeons, fight a dragon, go treasure hunting, and much more in this roleplay adventure!
Lots of customization!
Fun quests to complete!
Music included! (Youtube-friendly)
Multiplayer compatible!
Price: 990 coins
Platforms: Win10, Xbox One, Android, iOS, Switch, PS4
Release Date: January 21st, 2020
Category: Adventure Map
Players: Any amount
You may also like these Minecraft Maps...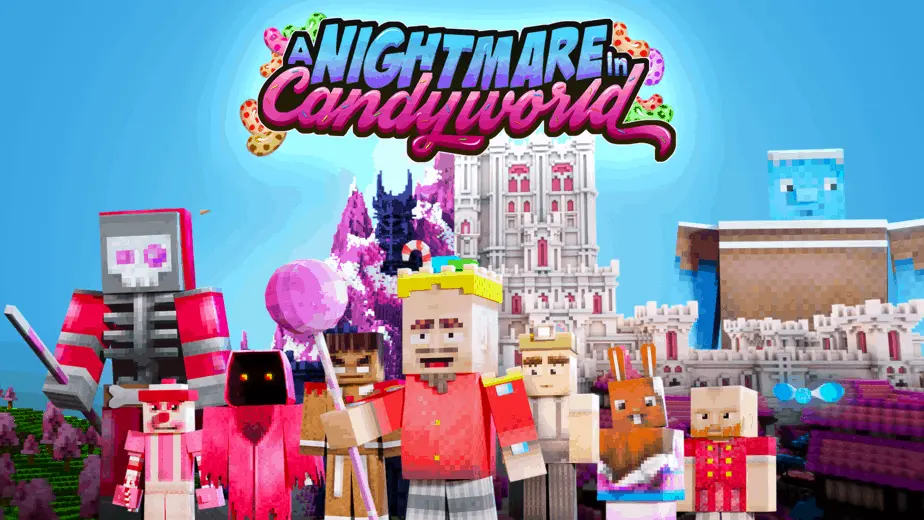 King Candy has been kidnapped by the evil Lord Sugar Bones! Embark on a delicious adventure featuring thrilling action and a cast of loveable characters. …
Customize your tail and unlock new colors and shapes by gathering treasure. Ride a seahorse through the gorgeous ocean and discover 19 types of underwater …
Always wanted to be a ninja? Enroll in Ninja School today! Learn the ways of the shinobi in this ancient village. Practice shuriken throwing, archery …
Experiencing issues with the map?