Welcome to the creepiest, darkest, and most spine-chilling place on earth! Featuring 5 horror-attractions and numerous carnival games, you may not ever leave…
5 Attractions: Herobrine's Caves, Haunted House, a dark rollercoaster, Haunted Hayride, and spooky fields with jumpscares
Win tickets and get cool prizes!
Price: 990 coins
Release Date: June 30th, 2020
Category: Minigames
Players: Any
You may also like these Minecraft Maps...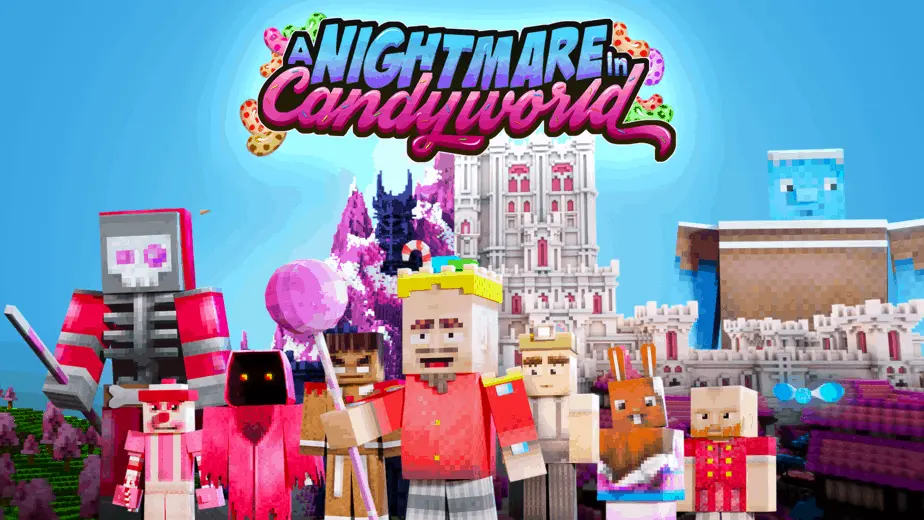 King Candy has been kidnapped by the evil Lord Sugar Bones! Embark on a delicious adventure featuring thrilling action and a cast of loveable characters. …
Live your post-apocalyptic mutant nightmare! Drive crazy vehicles and mow down mutated mobs around this crazy world loaded with TONS of lore!
The Yeti is out there, waiting for you to slip up. Tackle one of three different escape routes by finding the items randomly placed throughout …
Experiencing issues with the map?