Drink the shrinking potion to become smaller than a silverfish!
The shrunken village needs your help. You'll meet some pretty wacky mobs along the way! Featuring: Sheep with second pig head, upright cow, spider pig, and more! You've never seen shrinking like this before!
Hilarious voiceover
Use your wits and skills to go through each dungeon!
Price: 990 coins
Release Date: September 1st, 2020
Category: Adventure Map
Players: Singleplayer
To get your Fairy License and receive your magic wand, you need to learn the five core values through unique challenges! Then the real fun …
Have you ever seen an orangutan in a hot tub? How about a sea lion living in an inflatable water park? Think you can handle …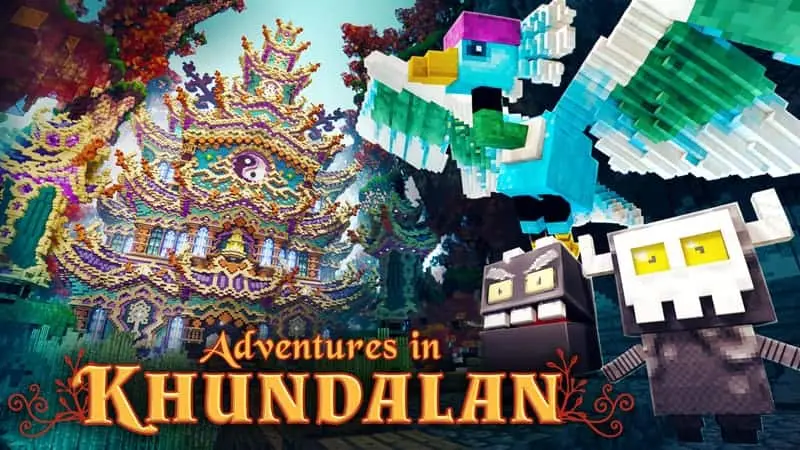 Evil wind spirits have taken over the land of Khundalan. Restore peace by taking down monsters, gliding through the skies, and completing quests! Adventure awaits!
Experiencing issues with the map?