A one-of-a-kind stealth game in Minecraft! You and your mysterious partner, Speaks, must steal the Ghost Eye Gem from The Endermen Family Mob in New Block City.
Price: 830 coins
Platforms: Win10, Xbox One, iOS, Android, Switch
Release Date: May 20th, 2019
Category: Adventure Map, Roleplay
Players: Any amount
Sneak past security in this one of a kind stealth game in Minecraft! Plan ahead and don't get caught
Go on a thrilling adventure with your partner speaks to steal the Ghost Eye Gem from the Ender Man Family Mob
You play as John Booker, a specialist thief in debt to the Skeleton and Zombie crime families. In order to pay off your debt, you conduct heists for the families. Your contact from the families 'Speaks' is your partner in crime and helps you prepare for your missions, as well as feeding you information during. After years of work, the family finally offers you a chance to be free of your debt with one big job: Stealing the 'Ghost Eye Gem'.
To get your Fairy License and receive your magic wand, you need to learn the five core values through unique challenges! Then the real fun …
Save the Kingdom from the trolls and steal all their treasure along the way! Find your way through 3 massive levels and beat the boss …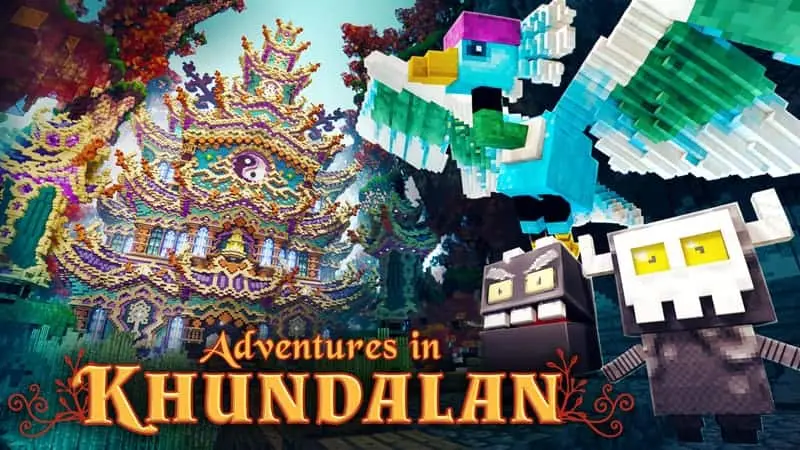 Evil wind spirits have taken over the land of Khundalan. Restore peace by taking down monsters, gliding through the skies, and completing quests! Adventure awaits!
Experiencing issues with the map?