Discover seven ancient mythical beasts including Unicorns, Centaurs, Griffins and more! Face the challenge of the Minotaur's maze, tame a Pegasus, or battle against a cyclops!
7 custom mobs from ancient tales!
Don't look at Medusa or she'll turn you to stone!
A gorgeous build with many areas to discover!
Price: 310 coins
Platforms: Win10, Xbox One, iOS, Android, Nintendo Switch
Release Date: October 9th, 2018
Category: Survival Spawn
Players: Unlimited
Live your post-apocalyptic mutant nightmare! Drive crazy vehicles and mow down mutated mobs around this crazy world loaded with TONS of lore!
Customize your tail and unlock new colors and shapes by gathering treasure. Ride a seahorse through the gorgeous ocean and discover 19 types of underwater …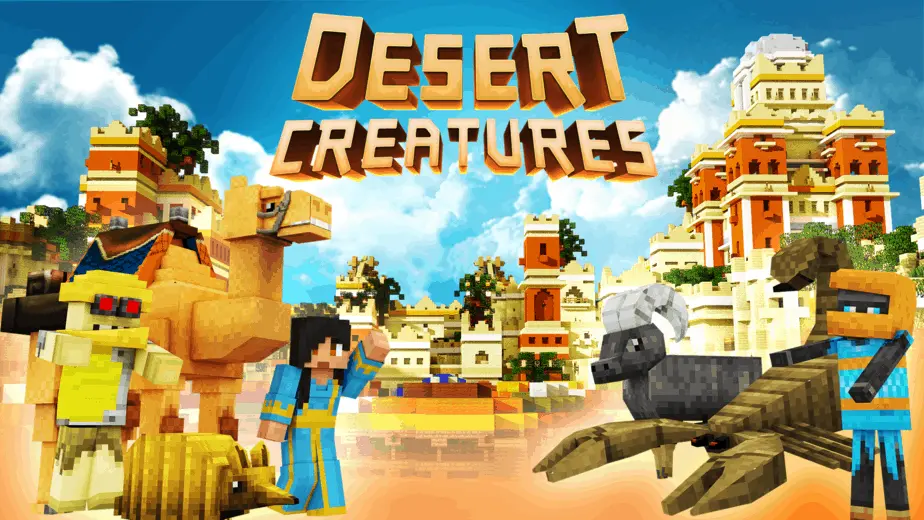 Pack your water and enter this beautiful Moroccan village filled with new mobs! Tame a camel companion! Remember to watch out for snakes and scorpions! …
Experiencing issues with the map?