Have you ever seen an orangutan in a hot tub? How about a sea lion living in an inflatable water park? Think you can handle this much nonsense? This is your loopy life as Crazy Town's "Delivery Human." Meet 10 different wacky characters and help solve their ridiculous problems.
Animals in people clothes
Full voiceover
Original Soundtrack
Price: 830 coins
Release Date: March 5th 2019
Category: Adventure Map, Action, Story
Players: Any number of players
Which Crazy Town character are you?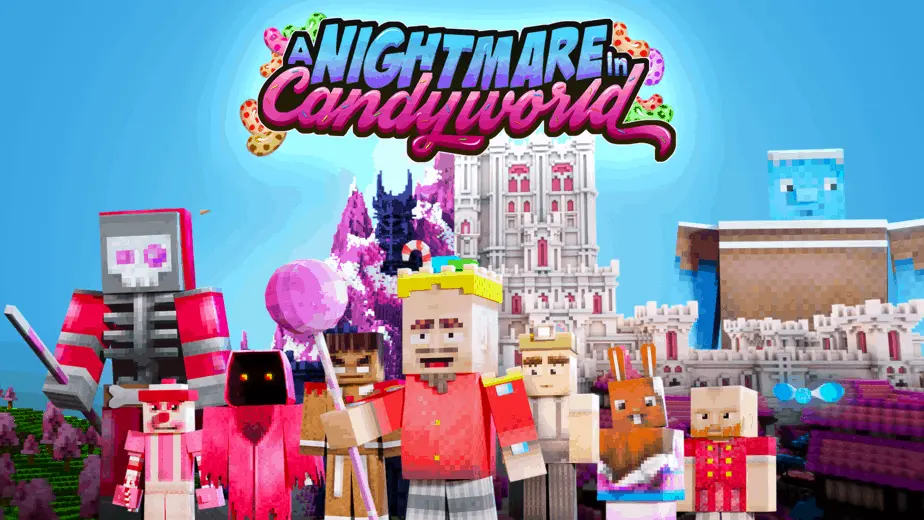 King Candy has been kidnapped by the evil Lord Sugar Bones! Embark on a delicious adventure featuring thrilling action and a cast of loveable characters. …
Shoot aliens with your Space Blaster in this epic adventure! As Commander, you'll lead your crew on a journey across the galaxy in 3 expansive …
Hunt down monsters from the Nether! In this film-noir-style adventure, you'll play a detective after a terrible accident. Fight your way through 5 epic boss …
Experiencing issues with the map?